We cannot tell you how agile is right for you. But we assess how agile your business currently is, and where a positive impact is mostly needed and created. We offer various maturity assessment tools on team, organization and enterprise levels. You tap into a well documented and tested process that provides you with a maturity roadmap, metrics and growth paths. You cannot do all at once, nor should you. So knowing how agile is the starting point in transforming your organization via the agile journey. It will be worth the effort. And it will be fun.
Why and How to Assess Agile Maturity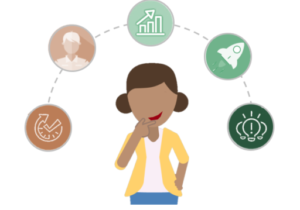 Benefits of Maturity Health
There are many reasons why companies adopt Lean-Agile but not many challenge that agile ways of working support higher product adoption rates, cost savings via productivity gains in developing and higher employee engagement.
That implies that you want to maximize your Maturity Health and that is best done if you know where you get most out of your investment.
You can use standard or customized Assessments. Depending on how you have structured your agile journey and organization you can measure on Enterprise, Portfolio or Team levels, and across roles.
We use Crawl, Walk, Run and Fly terminology to emphasize the flow of movement that maturity depicts within a team.
The Radar visualizes many aspects of the maturity health in one single object. Not only can you compare with other organizations, you can compare across time, teams – and within teams in easy ways. 
You can use the health radar in retrospectives, where they support talks about what matters and add value.
Should You Measure Agility In More Functional Areas?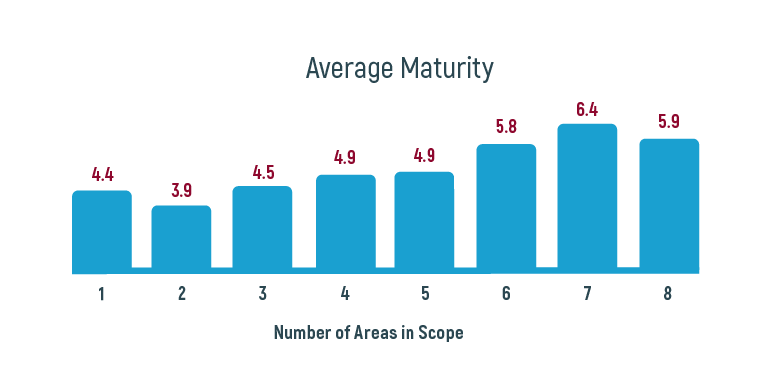 Agile Maturity assessments were originally used in agile IT development teams, but their usage across functions has spread as other areas feel and see the effect of working with lean-agile principles. HR, Finance increasingly so as transformation projects and focus on products in stead or supplementary to projects add focus to lifecycle product cost as well.
Get your top five Growth Items
The Growth Items provide visibility of all growth items categorized by organizational and team across your organization.
It is easy to categorize, track and make actions for each Growth Item, so that you on a regular basis, in the spirit of agile, can measure and monitor if your actions fuelled the expected improvement.